How To Deliver an Accessible Online Presentation
A complete media accessibility solution for associations
Maximize accessibility and compliance with a platform that works at scale.
3Play Media helps associations like SPIE and Optica to make their media accessible, searchable, and multilingual. We provide high-quality and compliant transcripts, captions, audio descriptions, and more.
We offer unlimited downloads of 50+ caption formats from our user-friendly online platform. APIs and secure integrations with popular video platforms such as YouTube, Brightcove, and Kaltura make it easy to automate your media accessibility workflows.
Trusted by 10,000+ Customers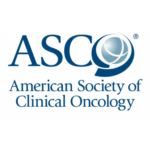 3Play Media's transcript service has made our presentation recording product more valuable to users and to librarians and has made it a more robust and more valuable product to our customers. There's no doubt in our mind that the transcripts…make the product much better.
How associations seamlessly master accessibility with 3Play Media
Turnaround
The flexibility you need to be successful
At 3Play Media, we know that associations often have a high volume of events and conferences throughout the year. That's why we prioritize meeting your deadlines and have special mechanisms in place to ensure your captions are delivered in a timely manner.
We provide many turnaround options:
2 hours
8 hours
1 business day
2 business days
4 business days
10 business days
Our strict turnaround SLA and proven ability to meet our promised deadlines make us extremely reliable. In the rare case that a file is overdue, we automatically discount to the achieved turnaround level.
With 3Play Media, getting your files back in time is one less thing you'll need to worry about.
Quality
Media accessibility solutions that enhance the viewing experience
According to an Ofcom study, up to 80% of television viewers use closed captions for reasons other than hearing loss.
A 2021 EGA study of 15,000 media consumers from France, Italy, Germany, and Spain found that 61% of respondents encountered poor localization quality on a monthly basis and 65% stopped what they were watching as a result.
If you're an association that presents technical and difficult information, accurate captions can help viewers follow along and improve their comprehension. To guarantee accurate captions, 3Play Media gathers wordlists from customers that specify the correct spelling, identification, and punctuation of technical or uncommon terms.
Great captions, audio description, and subtitles keep your viewers engaged. We make that happen by leveraging a combination of in-house experts, professional contractors, and technology to achieve the quality and accuracy that your content deserves.
Features
3Play Media provides tools that help make accessibility and legal compliance easier and more cost-effective for assoications.
Seamless Integrations
Connect your favorite tools with 3Play
3Play Media offers integrations with over 20 leading video platforms and players. This simplifies the workflow and automates the captioning process.
Benefits of captioning for associations
Your community members deserve an enjoyable, accessible, and interactive experience when they engage with your content; this includes individuals with disabilities. Captioning your lectures and events greatly benefits your viewers:
Accessibility
16 million adults in the United States live with a disability. By 2050, nearly 2.5 billion people are projected to have some degree of hearing loss. Providing an accessible experience to those who consume your content and attend your events is imperative. Closed captions grant access to individuals with hearing loss and other disabilities to material by allowing them to read the words that are spoken in a video or during a lecture.
Comprehension
Captions and transcripts greatly increase learning comprehension and retention. The ability to simultaneously read and listen reinforces educational content for viewers. A study conducted by Oregon State University found that 75% of students who use captions see them as a learning aid, and 71% of students without hearing difficulties use captions at least some of the time. Read more about the study.
Searchability
Interactive transcripts highlight words as they are being spoken in a video. By typing a term into the search bar, viewers can see every instance of that keyword within the transcript. Clicking on one of the instances of the search term jumps viewers directly to that point in the video. In a survey with MIT's OpenCourseWare, students shared about their experience with 3Play Media's interactive transcripts in conjunction with their video lecture courses. When asked to rate the features of our interactive video transcript, 94% of respondents found one or more of our features "useful". Students used interactive transcripts to learn at their own pace in a multi-sensory mode, improve their comprehension of difficult course material, and more. Learn more about the survey.