A Free Accessibility Guide for Digital Publishing
A complete media accessibility solution for publishers
3Play Media provides online video captioning, transcription, and subtitling services, as well as plugins for video search and SEO. This helps publishers like O'Reilly, Discovery Digital Networks, This American Life, Harvard Business Publishing, and The Economist make their publishing videos more accessible, compliant, searchable, engaging, and SEO-friendly.
One of our highest priorities is to help publishers leverage the full value of their online media by making accessibility easy. We offer flexible upload options, fast delivery, a user-friendly online platform, custom caption formats, APIs, and integrations with popular video platforms like YouTube, Brightcove, Kaltura, Wistia, and Ooyala.
Trusted by 10,000+ Customers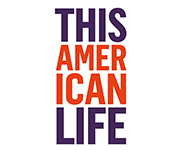 I would describe [3Play Media] as well-integrated, high-quality, and future-proof captioning…It allowed us to scale in a way that provided a high-quality product.
How publishers build competitive advantage with 3Play Media
Speed
Turnaround options to match your needs
Keeping pace with the news cycle is critical. We know publishers cannot wait on captions to publish videos, so we offer numerous turnaround options to fit your needs. We value your deadlines and have special mechanisms in place to ensure we deliver services on time.
Our fastest turnaround is 2-hours – one of the fastest in the industry. We also offer an extended option, at a discounted price, for projects that do not need to rush the delivery.
Every file goes through a multi-step quality assurance process, including two rounds of human review to ensure a 99% accuracy rate.
We have a Progressive Delivery option if you need captions quicker than two hours. With Progressive Delivery, we deliver files when they meet certain thresholds, such as the estimated accuracy rate. While a Progressive Delivery file will not be as accurate as a file that goes through our full review process, this can be an excellent option for adding interim captions or transcription while waiting for a fully compliant and accurate file.
Scalability
Ready to grow with you as you scale
For growing publishing companies looking to expand their audiences, finding an accessibility solution that can grow with you is a challenge. Our robust solution can uphold services at scale and is designed to grow as you grow. We built our system to handle large quantities of video per day without notice – always at 99% accuracy.
Plus, with our workforce of thousands of professional transcript editors and multiple turnaround options, you won't need to worry about missing deadlines regardless of the amount of video that needs captioning.
Additionally, when you partner with 3Play Media, you can easily add other accessibility tools to your videos down the line. If you come to us only needing captions and audio description in the beginning but decide to add translation as your business grows, you can easily order any service through our online platform.
With advanced offerings like flexible workflows, a user-friendly online platform, strict deadline compliance, and white-glove support, there's no job we can't take on.
Seamless Integrations
Connect your favorite tools with 3Play
3Play Media offers integrations with over 20 leading video platforms and players. This simplifies the workflow and automates the captioning process.
Features
3Play Media provides tools that help make captioning easier and more cost-effective for publishers.