5 Signs Your Marketing Videos Need Closed Captions
March 24, 2021 BY KELLY MAHONEY
Updated: April 22, 2021
Though closed captioning is primarily thought of as an aid for those who are deaf or hard of hearing, the benefits of captioned video content extend far beyond basic accessibility.
Studies have shown that captioned video content can increase audience engagement, brand loyalty, and even your SEO strategy. With our future-proof solution, captioning and transcription is easy to "set and forget," giving you a personalized platform and access to reap the benefits of closed captioning.
Driven by tangible business outcomes and backed by industry insights, we've compiled a list of five signs that your organization's digital video content needs closed captioning.
Captioning 101: A Beginner's Guide
Your videos aren't ranking in searches.
When you add captions to video content, a text-based file becomes associated with your video. Attaching a text file means that search engines can now "read" and index every word that's said in the video, which increases the video's keyword density and diversity. As a result, your content will rank higher on search engine results pages (SERP), and more traffic will be directed to your site.
How do we know this works? Discovery Digital Networks (DDN) conducted an experiment with their YouTube content to quantify the value of improved SEO rankings. DDN compared videos with and without closed captions, and concluded that captioned videos received 7.32% more views on average.
That's not all, though – transcripts created from closed captions can be used to make many different kinds of derivative content in addition to the original video. This is the fundamental concept of content marketing: from one transcript, you can create case studies, infographics, support documents, and more. A steady stream of relevant and regular content increases your organization's SERP rank, but also keeps your audience engaged.
Transform Video SEO with Transcripts + Captions ➡️
Your audience leaves… and doesn't come back.
Studies have found that more people than you may think stand to benefit from closed captioning – students, marketers, and social media users alike can reap the benefits of captioned video content.
A study by Oregon State University (OSU) Ecampus found that 75% of students indicated they used captions as a learning aid, and almost as many (71%) reported they were students without hearing difficulties who used captions. Captions have been found to help students better retain information, and transcripts created from captioning can also function as a study aid.
On social media, captioned content typically enjoys longer watch times, and a study by Facebook found captions increased video watch time by 12%. Closed captioning ensures that users can stay engaged with your video content, regardless of access to audio or the environment they're watching in.
This is good for marketers, too, because watch time is a determining metric in search ranking on platforms like YouTube: longer watch times translate to a higher SERP rank, and more engaged users watching your content to completion.
Learn more about the benefits of captioning ➡️
You don't want to risk costly accessibility lawsuits.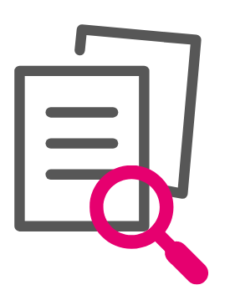 One of the leading reasons organizations add closed captioning to video content is to comply with legal web accessibility standards. In our 2020 State of Captioning survey, 25% of respondents reported legal compliance was a driving factor of captioning their video content – and with good reason: digital accessibility lawsuits increased by 23% in 2020.
Given the digital-first nature of today's world, accessible content is critical now more than ever. The filing rate of digital accessibility cases more than doubled post-COVID lockdown, considering the significant number of people now relying on web content to work from home, study in a virtual environment, and so much more.
With all that said, the legal requirements for web accessibility at your organization can still be a little confusing. Here are the facts, at a glance:
Under Section 508 of the Rehabilitation Act (1973), all federal websites must be made accessible to people with disabilities
To extend federal requirements, most states have adopted "little 508s" – learn more about your state's accessibility laws
While not explicitly required by law, WCAG 2.0 guidelines have been upheld by courts as the technical standard for creating accessible web content
Review the Section 508 Refresh Checklist ➡️
Your audience can't interact with your content.
Beyond the baseline requirements for creating accessible content, prioritizing accessibility has real business benefits. Every year, businesses lose out on significant potential profits by ignoring the needs of disabled people, a concept known in the UK as The Purple Pound.
With the CDC estimating 1 in 4 American adults are disabled, ignoring accessibility can be detrimental to your organization. According to a 2016 survey, 71% of respondents leave a website immediately if they find it difficult to use – and take their money with them.
Making your website accessible doesn't necessarily require a complete overhaul, though. Some immediate steps you can take toward creating accessible content include:
Ensure closed captioning is included in video content – this is good for your audience and you!
Add alternate text to images you post – descriptive "alt text" functions similarly with images as closed captioning does with videos
Use heading styles – this creates a clear information hierarchy, which is easier for screen readers and other assistive devices to read
You want to create a positive brand image.
By creating an inclusive, accessible environment for all–whether digitally or otherwise–you're also creating positive interactions between your organization and your audience. More positive interactions paves the way to a consistently loyal audience, and increases the likelihood they'll become an advocate for your brand.
In fact, 82% of survey respondents report that they would spend more money with and return often to a company that provides an accessible digital experience. This demonstrates a larger shift in consumer attitudes: consumers want to support brands that share their values, which include accessibility and inclusivity for all.
---
Ready to get started?
Subscribe to the Blog Digest
Sign up to receive our blog digest and other information on this topic. You can unsubscribe anytime.
By subscribing you agree to our privacy policy.