Section 508 Myths with Michele Landis
A complete media accessibility solution for technology companies
Maximize accessibility and compliance with a platform that works at scale.
3Play Media helps technology companies like Cisco, Dell, and Xbox make their media accessible, searchable, and multilingual. We provide high-quality and compliant transcripts, captions, audio descriptions, and more.
We offer unlimited downloads of 50+ caption formats from our user-friendly online platform. APIs and secure integrations with popular video platforms, such as YouTube, Brightcove, Kaltura, thePlatform, and Limelight, make it easy to automate your media accessibility workflows.
Trusted by leading global technology companies
The ability to search within my videos and create rough edits directly on 3Play Media's website has changed the way I do my job. I even let internal clients make rough paper edits, which cuts down my revisions by at least 2 or 3.
Shawn Hendriks, Autodesk
How technology companies build competitive advantage with 3Play Media
Security
Powerful protection for your data and content
We've prioritized implementing robust and reliable security measures. We take special care to ensure customers have peace of mind and feel confident that we will protect their data.
Some of our goals include:
Ensuring that customer data is encrypted and inaccessible to other customers and the public.
Ensuring that customer data is accessible to 3Play Media staff only to the extent necessary to perform the required work.
Preventing loss or corruption of customer data.
Providing timely notifications in the event of downtime.
Our Security Policies and Procedures also cover data storage, HIPPA, data collection, and governance procedures. Choosing a media accessibility vendor that's the right fit for your company is already a big decision.
With 3Play Media, security is one less thing you'll need to worry about.
Scalability
Ready to grow with you as you scale
For growing technology companies, finding an accessibility solution that can grow with you is a challenge. Our robust solution can uphold services at scale and is designed to grow as you grow. We built our system to handle large quantities of video per day without notice – always at 99% accuracy.
Plus, with our workforce of thousands of professional transcript editors and multiple turnaround options, you won't need to worry about missing deadlines regardless of the amount of video that needs captioning.
Additionally, when you partner with 3Play Media, you can easily add other accessibility tools to your videos down the line. If you come to us only needing captions and audio description in the beginning but decide to add translation as your business grows, you can easily order any service through our online platform.
With advanced offerings like flexible workflows, a user-friendly online platform, strict deadline compliance, and white-glove support, there's no job we can't take on.
Seamless Integrations
Connect your favorite tools with 3Play
3Play Media offers integrations with over 20 leading video platforms and players. This simplifies the workflow and automates the captioning process.
Features
3Play Media provides the tools that help make accessibility and legal compliance easier and more cost-effective for technology companies.
Why should technology companies prioritize accessibility?
Technology companies produce all sorts of media: product videos, employee training videos, marketing content, live and recorded events, and company podcasts, to name a few. If you don't include accessibility in your media, then you exclude large groups of people from your content. Inaccessibility exposes you to lawsuits, negative brand perception, and poor user experiences for people who need services such as captions, audio description, and translation.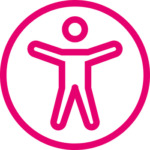 Accessible User Experience and Compliance
Providing an accessible experience to customers and employees alike is imperative for accessibility and compliance. Many technology companies need to comply with the Americans with Disabilities Act (ADA), which requires auxiliary aids for communication. Often, this means adding services such as captions, transcripts, and audio description to content.
Global Workforce
Technology companies often have global offices, with employees speaking different native languages. Offering translations during company meetings enables employees to participate in a language of their choosing.
Brand Perception and ROI
Accessibility is all about making your products and media as usable as possible to the greatest number of people. Not only do you capture new markets, increasing ROI, but you also boost brand perception. When you stand for something important, consumers notice.
Resources for Technology Companies