3 Essential Steps for Building Accessibility into the Procurement Process
April 20, 2018 BY 3MEDIAWEB
Updated: August 25, 2023
Accessibility should be included from the start.
The best way to achieve this is by having clear guidelines and processes in place that all members of an organization can refer to.
Kara Zirkle is an accessibility specialist who has helped establish comprehensive procurement workflows at George Mason University and Miami University. Thanks to her, both universities are now including accessibility from the start.
Below are 3 essential steps Kara shared to help create an accessibility procurement process at any organization. To hear more, make sure to check out Kara's webinar, Incorporating Accessibility into the Procurement Process.
---
1. Create an accessibility committee with key stakeholders
If you don't have an accessibility committee already, it's time to set one up.

Your accessibility committee should include the proper stakeholders who will help make things happen around campus. You'll want to include someone from procurement, as well as someone from your legal counsel.

There are several things an accessibility committee can help do. The accessibility committee can help develop a procurement process, then help to integrate it into the purchasing process. The accessibility committee can also be in charge of reviewing purchases before they are sent to the procurement committee.

The accessibility committee should also help train individuals. It's important to ensure everyone involved in the procurement process is familiar with the common terminology. The best way to do this is by creating a website or portal that outlines how the organization approaches accessibility.

---
---
2. Work with the procurement department to incorporate accessibility into the policy
There are many places you can write your accessibility procurement policy. It can be written into your university-wide accessibility policy, it can be written into your procurement policy, or it can be written in both places.
Wherever you decide to write your policy, a good accessibility procurement policy should:
State the organization's commitment to include accessibility in the procurement process
Set the basic provisions for acquiring new technology (like asking vendors for a Voluntary Product Accessibility Template (VPAT)).
Determine where to best seek advice in relation to accessible procurement

If possible, get a support letter from the organization's president, VP, provost, etc.
---
---
3. Create a purchasing review committee
A purchasing review committee is a necessary step in your procurement process that can help ensure all your technology, going forward, is accessible.
All technology should be reviewed by this committee before it is handed off to the procurement department.
The purchasing committee can help keep track of:
Contracts: are they new contracts or renewals? If they are renewals, are they compliant?
All purchases of X value
Purchases that pass certain risk levels
The testing proccess
Reporting
Vendor timelines and road maps
Risk statements
When purchasing new technologies, it's important to be strict with vendors. Vendors should provide clear answers, especially when they say they don't meet certain criterea.
If a vendor cannot make their products accessible, you should work with them to create deadlines for them to meet the required criteria.
Always ensure you ask vendors to fill out VPATs, and follow up if the VPAT isn't clear or specific.
Lastly, when it comes to testing, seek out the user. The best people who can give you feedback about a product are those who are going to be using the product.
---
"If you're the accessibility expert and you need someone from procurement or legal counsel in the room, make sure you ask those individuals [to be there]. That way, you're getting everybody on the same page."
---
Takeaways
Incorporating accessibility into the procurement process is a team effort. You should never try to do it alone. The more people involved, the more seamless and comprehensive your efforts will be.
Kara also notes that you shouldn't "get stuck in the weeds of thinking this isn't a good time to start." Start somewhere, but be flexible.
If you'd like to learn more about Kara's workflow for Miami University, watch the webinar here.
---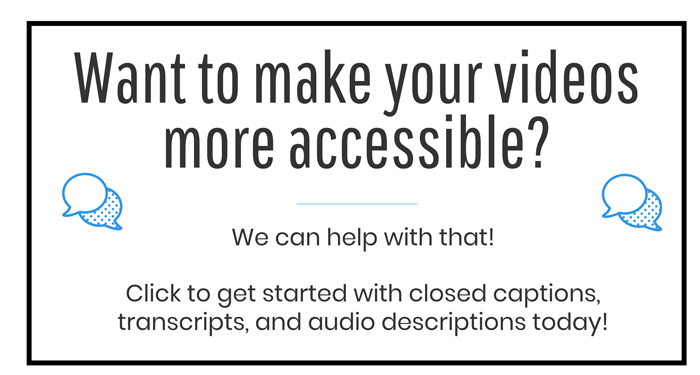 Subscribe to the Blog Digest
Sign up to receive our blog digest and other information on this topic. You can unsubscribe anytime.
By subscribing you agree to our privacy policy.